Honeymoon Yourself
The presence with in that is aware - your inner child. Bring your child on holiday. Play in the sand, laugh with abandonment. It is in community that we heal; as we commune with ourselves in nature and amongst like minded people we can see a way forward. Too often we wait for permission to do right by our relationship with ourselves. It is time to understand the language of our hearts. Our desire to be in touch with the part within us that no one and nothing can ever touch, the neglected and even undiscovered self that is the true observer of this life.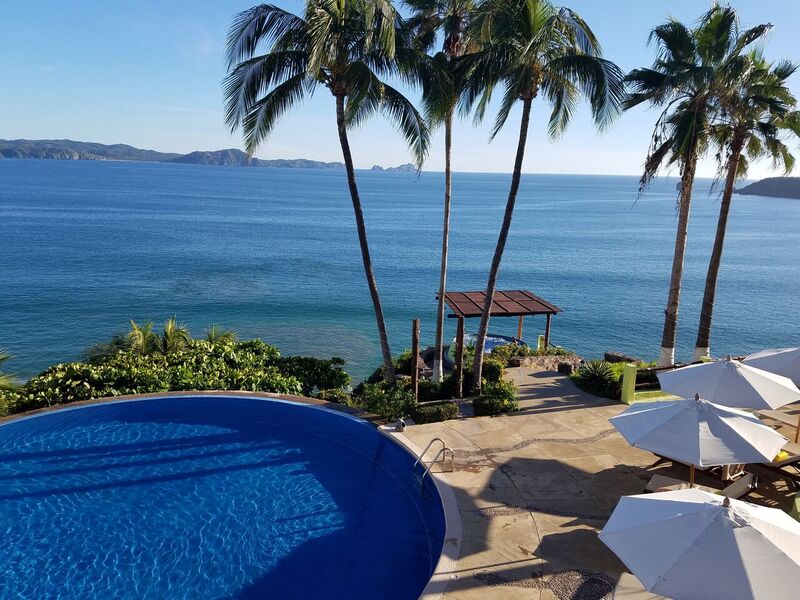 Literally perched on a cliff overlooking the beautiful Bay of Tenacatita and across from the village of La Manzanilla. It has been called a "hidden gem". We believe we have found the perfect spot! After completing 6 years in the same location we now have an excellent structure and flow to the week. Your luxury accommodations are just steps away from the authentic and properly heated and recently remodeled Hot Yoga Room!
Since our launch in 2011 we have welcomed guests from all over the United States, Canada and as far away as Australia and New Zealand! Like most things, it is a learning process. When starting out six years ago, the first thing one realizes is how much attention should be focused on the hospitality aspect. Now, over twenty retreats later we have learned to offer guests the flexibility to do as much or as little as they like. The yoga classes are authentic and important! But what is most important is the feeling that you are coming away with a sense of well-being and grateful for your own health.
All Bliss Yoga Retreats are all-inclusive. Featuring breakfast, lunch and dinner served daily from the on-site Buena Vista restaurant as well as four other dining options. We feature vegan and vegetarian options for all three meals. If you have dietary needs (gluten-free, peanut allergies.etc) please feel free to email to Bruce about nutrition and any other food-related needs. Having spent twenty five years in hospitality – running several restaurants and catering businesses in New York City – hospitality (and yoga) are his two passions.